Our Neighbours Best Kept Pro-Ageing Secret
Written by

NewsServices.com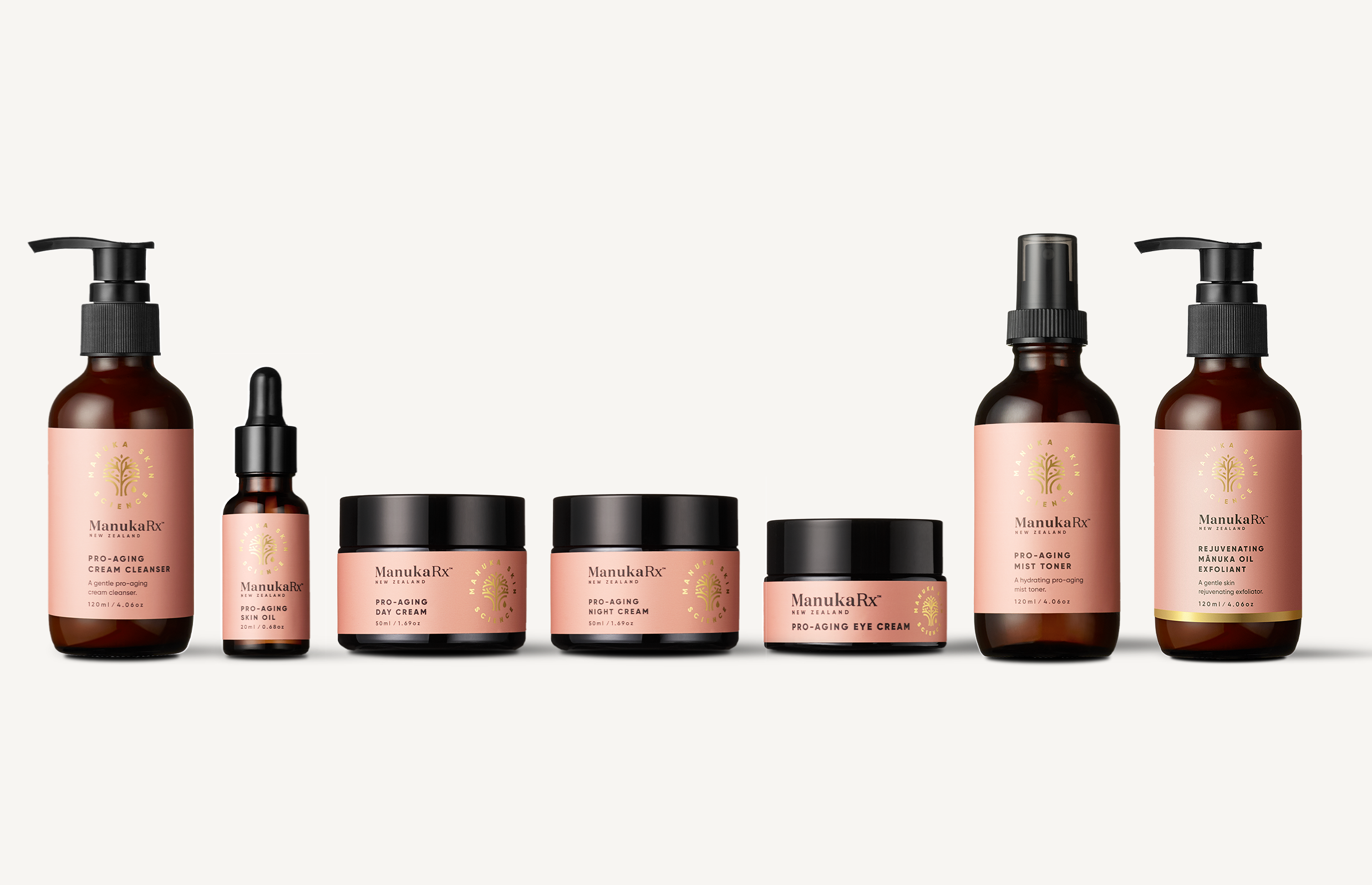 For thousands of years the most potent, precious and powerful secret to youthful healthy skin has been hiding within the tiny leaves of mānuka trees from the East Cape rural region of New Zealand, the first place in the world to see the morning sun. While mānuka trees are native to both Australia and New Zealand, only East Cape mānuka trees hold a special distinctive secret that is backed up by the most incredible scientific studies; a unique chemical identity called Triketone.
Triketone-rich mānuka oil has the most profound impact on skin from antibacterial and antioxidant benefits to supporting inflammation, skin healing and cell turnover. The natural superpower elixir has fascinated scientists and researches the world over and has been documented in more than 1,000 internationally peer reviewed studies. Proven to have an incredibly restorative impact on skin, the East Cape mānuka oil is extracted from the leaves and twigs of East Cape mānuka trees via a 5 – 6 hour process of steam distillation and is utilised by sustainable, conscious and restorative skincare brand, ManukaRx, as the hero ingredient in their Pro-Aging skincare collection.
Hugely popular and in-demand in New Zealand, the Pro-Aging range is now available in Australia. The science and statistics that support the Pro-Aging range make it easy to see why the collection is so popular in New Zealand and boasts thousands of 5-star reviews and multiple awards. The triketone-rich East Cape mānuka oil used within the Pro-Aging range is scientifically proven to;
* Boost collagen and elasticity

* Minimise fine lines, wrinkles and skin thickness caused by sun damage

* Promote skin that is youthful, nourished, restored and rejuvenated

* Work synergistically with other skincare ingredients to increase their effectiveness and strength.
Head of Science and Research at ManukaRx, Dr. Suki Harding, reported that East Cape mānuka oil is 30 times more powerful than Australian tea tree oil and 1,000 times more powerful than mānuka honey in eliminating skin bacteria that causes acne and other infections. ManukaRx have also discovered that the precious East Cape mānuka oil used within the Pro-Aging collection actively supports the production of collagen when combined with rosehip oil. The two ingredients work in tandem to create a scientifically proven superpower blend. As reported by Dr. Suki Harding in 2022, mānuka oil bioactives and rosehip oil produce 6 times more Type 1 collagen than vitamin C and almost 3 times more Type 3 collagen than vitamin C.

The Pro-Aging Collection by ManukaRx includes 7 restorative products:


The Pro-Aging Cream Cleanser is an ultra-refreshing cleanser with a soft creamy consistency that works to gently cleanse skin and rinse away impurities while infusing the skin with vital essential fatty acids and protective vitamins. The deeply cleansing formula helps enhance skin texture and elasticity and is best used twice daily.
The Pro-Aging Mist Toner is a lightly scented, natural and ultra-hydrating mist toner that is packed with antioxidants, vitamins and aloe vera to cool, relax and hydrate skin whilst reducing skin redness. Containing rosehip oil and chamomile flower extract, the gentle toner helps to nourish and hydrate.
The Pro-Aging Skin Oil promotes healthy and ageless skin as a superpower skin oil that is packed full of anti-ageing, anti-bacterial and antioxidant properties. Commonly referred to as 'magic in a bottle', the super oil reduces the visible signs of ageing.
The Pro-Aging Eye Cream is a plant-powered reparative eye cream that helps to naturally decrease puffiness and combat dark circles while reducing fine lines and wrinkles around the delicate eye area. Suitable for all skin types, including sensitive, the award-winning eye cream helps make the eye area appear brighter.
The Pro-Aging Day Cream is a lightweight and gentle day cream that provides a daily triple dose of antioxidants. The collagen boosting day cream brightens, hydrates and nourishes for a youthful complexion.
The Pro-Aging Night Cream is a rich and soothing super hydrating cream that provides deep hydration, antioxidants and anti-inflammatory benefits. The scientifically proven formula repairs skin elasticity and boosts collagen while you sleep.
The newly released Rejuvenating Mānuka Oil Exfoliant is a gentle and effective skin rejuvenating exfoliator that ensures skin looks and feels silky, smooth and soft by effortlessly and non-abrasively removing dead skin cells.
The Pro-Aging Collection by ManukaRx is available in Australia via www.manukarx.com.au