Written by The Women's Magazine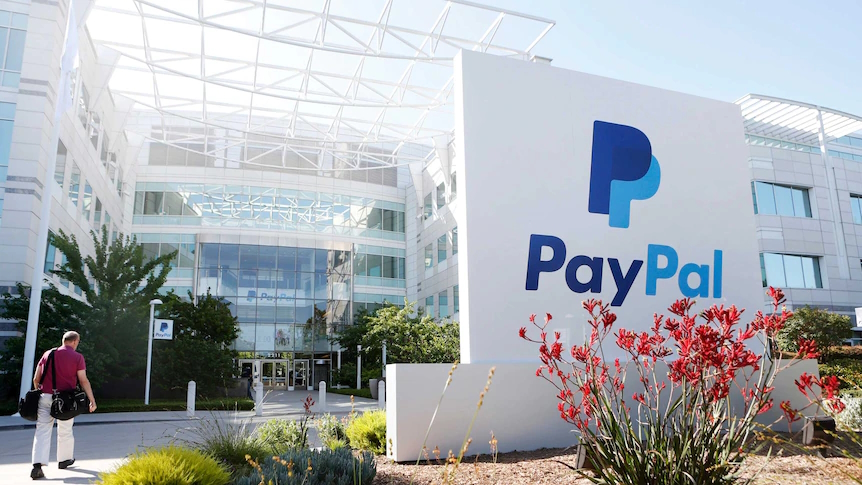 Australia's largest consumer fashion event, PayPal Melbourne Fashion Festival partners with Kmart Australia to make every day living brighter this fashion festival
Melbourne, AUS – In its 27th year, Australia's largest and longest-running consumer fashion event, the PayPal Melbourne Fashion Festival will collaborate with Kmart Australia, one of Australia's most-loved retailers, to introduce two new events to the Festival's program. This includes the Fashion Business Lunch, presented by Kmart on Tuesday 7 March, and the Family Runway, presented by Kmart on Saturday 11 March. These events will play a key role in supporting the Festival, reflecting its ethos around democratising fashion and showcasing fashion in all its forms.
Caroline Ralphsmith, CEO of PayPal Melbourne Fashion Festival, says the nine-day festival proudly champions the positive representation of the diverse fashion community, from signature world-class runways with Australia's leading designers to a range of free community-led events.
"PayPal Melbourne Fashion Festival loves promoting our Australian designers in our premium runways and throughout the fashion culture program and we also facilitate the democratisation of fashion to ensure it is accessible to all consumers," she said.
Kmart Group Managing Director, Ian Bailey and the Kmart team are thrilled to be partnering with Melbourne's leading consumer fashion event for the first time with the debut of the Fashion Business Lunch, presented by Kmart.
"Kmart innovates the shopping experience, delighting customers with its famously low prices, and has become a destination for Australian families to access affordable everyday products, including the latest in fashion trends," said Mr Bailey.
"At Kmart, our design, product development and sourcing teams work together in the quest to bring on-trend styles with sustainable attributes to all whilst respecting our planet and partners.
"Kmart's products are designed by more than 50 Australian designers and the runway will feature sustainably sourced apparel at our everyday low prices. Our family runway, 'Style your Way', will unveil new season apparel across women, men and kids.
"At Kmart, we're committed to being accessible to everyone and we are delighted this year to partner with PayPal Melbourne Fashion Festival to provide a free ticketed event for families which includes complimentary access to the Melbourne Museum on the day," Mr Bailey said.
Ian Bailey will be among four leading industry figures to speak at the inaugural Fashion Business Lunch, presented by Kmart: Innovating to Secure the Future of Australian Fashion, to be held at Q Events by Metropolis in the heart of Melbourne CBD.
Caroline Ralphsmith said of the event: "We are introducing the Fashion Business Lunch to gather the fashion community together to start a new conversation about the Future of Fashion. It is an opportunity to showcase organisations leading the charge across a range of key business topics critical to securing a strong, vibrant and sustainable future for Australian fashion. There are many tremendous stories that have yet to be told. We're excited to have Ian Bailey as our keynote speaker who offers a behind the scenes look at Kmart's modern design, product development, and digital capabilities. It is a case study that promises to inspire."
Ian Bailey will share the Kmart story "Charting the Course of Retail Innovation" and then join three leading industry figures to discuss key issues facing design and development in today's digital retail environment. The panel will feature Brooke Summers, Supply Chain Consultant, Cotton Australia, discussing Fabric Sourcing; Rob Fisher, Co-Founder and CEO of BODD, on Digital Fit Technology; and Andrew Toon, General Manager Payments at PayPal, sharing insights on digital shopping and payments.
Tickets to the PayPal Melbourne Fashion Festival Fashion Business Lunch, presented by Kmart are available to purchase online now at paypal.mff.com.au. The Family Runway, presented by Kmart will be available to purchase in the coming week with a formal announcement to come.
About PayPal Melbourne Fashion Festival:
The PayPal Melbourne Fashion Festival (PMFF) is Australia's largest and longest running consumer fashion event, celebrating design, arts and ideas for everyone to enjoy. The 2023 PayPal Melbourne Fashion Festival marks the return of the Premium Runway Series to the Royal Exhibition Building, as well as more than 100 unique events across 60 Melbourne venues. The festival runs from 3 – 11 March, with tickets on sale now. PMFF supports and connects the Australian fashion industry by showcasing and amplifying the profile of Australian designers locally and globally. The festival aims to inspire consumers and support retail as the lifeblood of the Australian fashion industry.

About Kmart Australia:
We're Kmart…and we're here to make everyday living brighter. Kmart has more than 300 stores across Australia and New Zealand, serving millions of customers every year. Our goal is to continue to innovate the shopping experience, delighting our customers with low prices for life in every store, in every aisle, and online - every time you shop. Kmart's purpose is to make everyday living brighter. This is why we do what we do. Right throughout our business, we're 100% committed to living our purpose, every single day. We do this through Low Prices for Life. Our belief is that our customers should always have access to the products they need at an incredible price. And that our low prices shouldn't come at hidden costs to People and our Planet. kmart.com.au/bettertogether