Workwear Womens: What The Women Love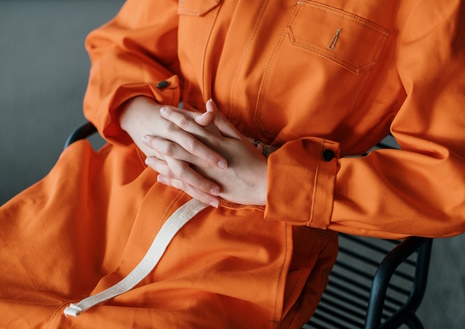 Summer has made its grand entrance, and with it comes the delightful challenge of crafting the perfect work attire. For many women, the season poses a fashion conundrum – how to strike a balance between style and comfort while adhering to the office dress code. The sweltering heat and scorching sun can complicate your quest for the ideal summer workwear but fear not. With some strategic planning and consideration of your workplace's attire guidelines, you can curate a wardrobe that seamlessly marries fashion and appropriateness. From lightweight trousers and elegant blouses to airy dresses and tailored shorts, a plethora of options awaits, promising to keep you comfortable and refined throughout the summer workdays.
Types of Summer Workwear for Women
Lightweight Pants and Blouses: In the realm of summer workwear womens, striking the right balance between formality and comfort can be a delightful challenge. For days when a dress or skirt feels too casual, lightweight pants paired with a breezy blouse prove to be an ideal choice. Opt for fabrics like linen or cotton blends, as they won't cling uncomfortably to your skin in the sweltering heat. Consider chinos or trousers for a more tailored look that still provides comfort on hot summer days.
Casual Dresses and Skirts: When dressing for summer, dresses and skirts made from lightweight fabrics reign supreme. Maxi dresses crafted from materials like linen or chiffon exude an air of effortlessness, while midi skirts that hit at mid-thigh offer a versatile, stylish alternative. Opt for lighter hues to avoid absorbing excess heat during outdoor meetings or events.
Breathable Fabrics
The key to comfortable summer workwear lies in breathable fabrics that allow air circulation and prevent overheating. Cotton, linen, and chambray are excellent choices, offering a perfect blend of comfort and style.
Accessories to Enhance Summer Workwear Outfits
Jewelry & Watches: The summer season presents the perfect canvas for embellishing your attire with elegant jewellery. Delicate bracelets, necklaces in gold and silver tones, or vibrant statement earrings offer a touch of sparkle and sophistication to your outfits. To infuse a classic yet refined element, consider sporting an elegant watch, instantly elevating your look.
Shoes & Bags: When summer beckons, quality footwear becomes a pivotal component of your work attire. Sandals or pumps designed for comfort and style are essential investments to see you through the season. To complete your ensemble with panache, opt for a coordinating bag – be it a structured shoulder bag or a mini backpack. These accessories don't just exude flair; they offer functional convenience.
Tips for Wearing Summer Workwear in Hot Weather Conditions
As the mercury rises and the sun beats down relentlessly, the challenge of staying comfortable and maintaining a professional appearance becomes paramount. Here are some invaluable tips to help you navigate hot weather conditions in style:
Choose Lightweight Fabrics:
Lightweight fabrics, such as cotton and linen, serve as your allies in staying cool during the summer months. These materials are not only breathable but also ensure you don't get weighed down by the heat. Say goodbye to fabric sticking to your skin.
Opt for Light Colors:
In the summer, darker colours can absorb more of the sun's rays, causing you to feel hotter. Lighter shades are the antidote to this dilemma, as they reflect the sun's rays and help keep you cooler during those scorching workdays.
Embrace Sleeveless Options:
If your workplace permits, don't shy away from sleeveless blouses or dresses. These outfits allow your arms to breathe freely, keeping you cool and comfortable. The absence of excess fabric is a boon in the heat.
Embrace Open-Toed Shoes:
Give your feet a reprieve by donning stylish open-toed sandals or wedges. These not only allow air to circulate your feet but also offer a professional appearance that aligns with office decorum.
Choose Accessories Wisely:
Accessories like scarves and belts add a final touch to your summer workwear. However, be mindful of the heat. Opt for lightweight scarves and comfortable belts to avoid feeling weighed down.
Conclusion
In summation, crafting the ideal summer workwear for women demands attention to both comfort and professionalism. It necessitates the selection of pieces that are not only stylish and office-appropriate but also lightweight and conducive to mobility. With the extensive range of options available in the market today, women can undoubtedly discover stylish, comfortable pieces for enduring long summer workdays. The key is to strike a balance that keeps you both stylish and cool, even when the sun is at its most unforgiving.