Written by The Women's Magazine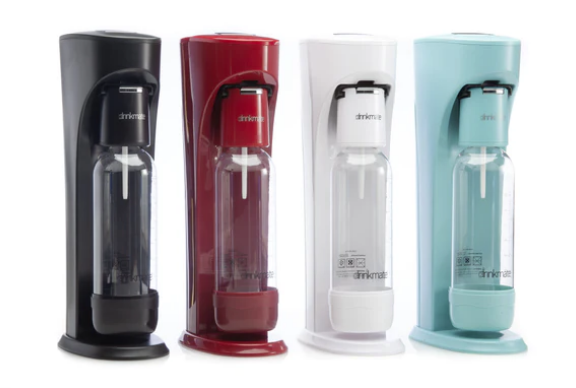 Beverage Carbonation System Spreading Sparkle Down Under
Ann Arbor, MI After nearly six years of success in the United States, and several years of success in the United Kingdom and Canada, Drinkmate™ carbonated drink makers are heading down under to Australia and New Zealand. The Drinkmate OmniFizz home beverage carbonator is the first and most versatile carbonator that adds sparkle to any beverage with a press of a button. 
After extensive lab testing, well known product review site, The Spruce Eats, named Drinkmate OmniFizz the overall best of home beverage carbonators in 2023. The Drinkmate OmniFizz is "compact, doesn't require electricity or batteries, and can carbonate any liquid (not just water)." 
Drinkmate caters to the popular trends in health and wellness by enabling consumers to add fizz to bottled water, tea, juice, energy drinks, and other healthful drinks. It accomplishes the consumer demand for more wholesome beverages by empowering users to control what goes into their drinks. That way, they can avoid the excessive sugar and harmful chemicals that are frequently found in traditional soft drinks. 
Drinkmate OmniFizz carbonated drink makers also allow for the creation of sparkling adult soft and hard drinks flavored with popular essences like elderflower, lavender, rose, hibiscus, ginger, cinnamon and chili. And because Drinkmate is the only at-home and portable device that can carbonate any beverage, including wine, beer, coffee, tea, juices and cocktails, it offers the ultimate in carbonation convenience. 
The Drinkmate OmniFizz is available in four stylish colors including red, black, white, and arctic blue. MSRP $109.99 from Drinkmate. 
About Drinkmate
Drinkmate's mission is to allow consumers to get creative in discovering new beverages, drink healthier and have fun, while reducing plastic bottle waste.  Its proprietary technology allows the consumer to carbonate any kind of beverage safely and quickly.  Based in Ann Arbor, Michigan, the company serves as the global headquarters for the Drinkmate brand with operations in Asia, Europe and the Americas. For more information, please visit Drinkmate.