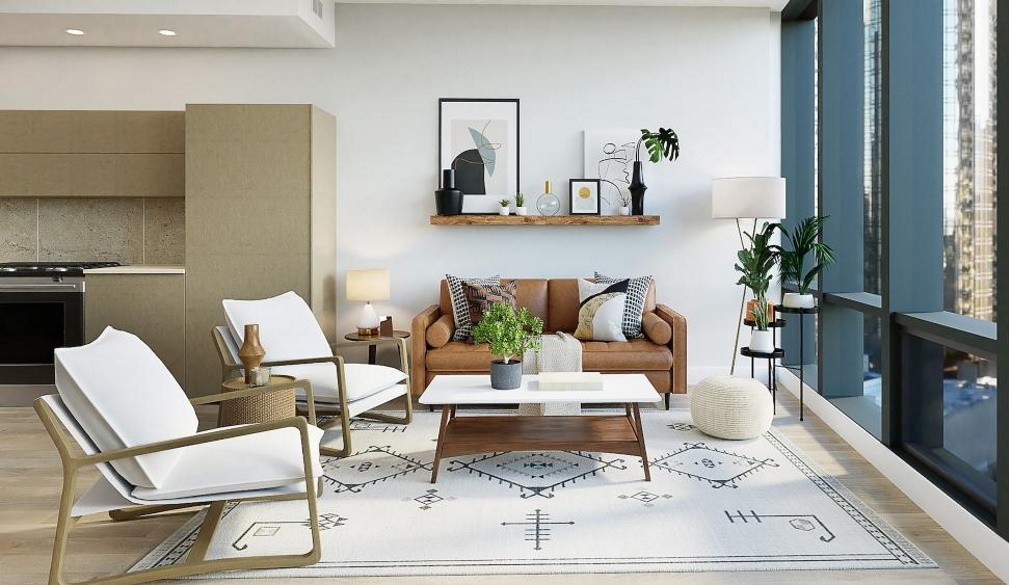 Your first home is an important cause for celebration. It's a sign of success and a significant milestone that you should be proud of. It's an occasion for celebration, regardless of where you live. Both people in Victoria and California celebrate this huge life event. Moving into your first home or an apartment means you've reached a new level of independence, so it's also necessary to decorate it as you please. Maybe you've bought your first property, or you're simply moving to a new place, here are some home styling and decoration tips that will make everything look so much better.


1. If unsure, start with neutrals
This is a great piece of advice if you're unsure about different colours and patterns. Neutral tones are a wonderful starting point as they create a visual base that's easy to modify and upgrade later. Whites, blacks, nudes, and beige are amazing neutral tones that are also an incredible foundation. You can easily change or upgrade that using colourful accessories and furniture.

2. Pick furniture pieces that work well together
Your choice of furniture pieces can have a significant impact on your home. Furniture pieces that "speak to each other" are a great solution, as you don't have to worry about matching every single detail. Besides, perfectly matching furniture might make your home look sterile, like a picture from a catalogue. Choosing different, yet complementary furniture pieces will provide your home with a cozy, yet original vibe. You don't want your space to look like a display home, as that is quite impersonal and cold.

3. Don't go overboard with spending
Moving to a starter home can be costly, especially if it's your first time doing that. Therefore, be sure to carefully spend your money. Buying used furniture and appliances is a great idea. The same goes for decor pieces that have no other purpose than looking good. If you spend a significant amount of money, then it's best to focus on things that will improve your day-to-day life. For example, a coffee machine, a toaster or an air fryer are such appliances that you could benefit from.

4. Be careful if you're renting
Renting your first apartment is also a big event, especially if you're leaving your parental home for the first time. For example, if you live in Sydney, then it's easy to find downtown apartments to rent, some of them totally unfurnished. If you're choosing an unfurnished apartment, then feel free to use all your creativity to make your new space look pretty and stylish. However, if you're planning to repaint the walls or do any serious types of work, make sure to check with your landlord whether that's possible to achieve. There are a lot of temporary solutions that are perfect for renters who love to decorate.

5. Make it personal
Adding personal touches is a wonderful way to spruce up your first home. In case you love reading, then using books as a decor piece is a lovely way to add something personal to your space. Aside from books, feel free to choose any decor piece that speaks to your soul. Your favourite movie posters, painting reproductions from your fave artists or any other wall art can all be lovely decor pieces in your home. Personalizing your space with artwork and different textiles will make it warmer and more inviting.

6. There's no need to stick to one style
Your home is a natural chance to showcase your style. However, if you're unsure what to pick, then feel free to combine two or more different styles. But, keep in mind that in that case, there needs to be a grounding and cohesive element that glues everything together.
If you're a fan of dark colours and brightly-coloured details, then feel free to mix both, while also paying attention to finer details. Feel free to pick and choose, but keep everything balanced.

7. Include greenery for enhanced effect
This is a great step in the right direction. Indoor plants will enrich your space and improve your well-being at the same time. They also bring life to your home, and if you select them properly, you won't have to worry about their maintenance. Low-maintenance plants such as a snake plant, a rubber plant, or succulents are perfect for beginners as they're practically indestructible. If you tend to spend a big part of your day outside the home, then choosing low-maintenance plants is a must.

Conclusion
Styling your first home will make you feel more comfortable after you move in. When you're moving to a new place, it's important to style it in a way that will make it enjoyable for you to live there. These tips will help you get started, but keep in mind that being original and experimenting with interesting details will create a truly stunning final result.