Health and wellness programs to try in 2023
Written by

The Women's Magazine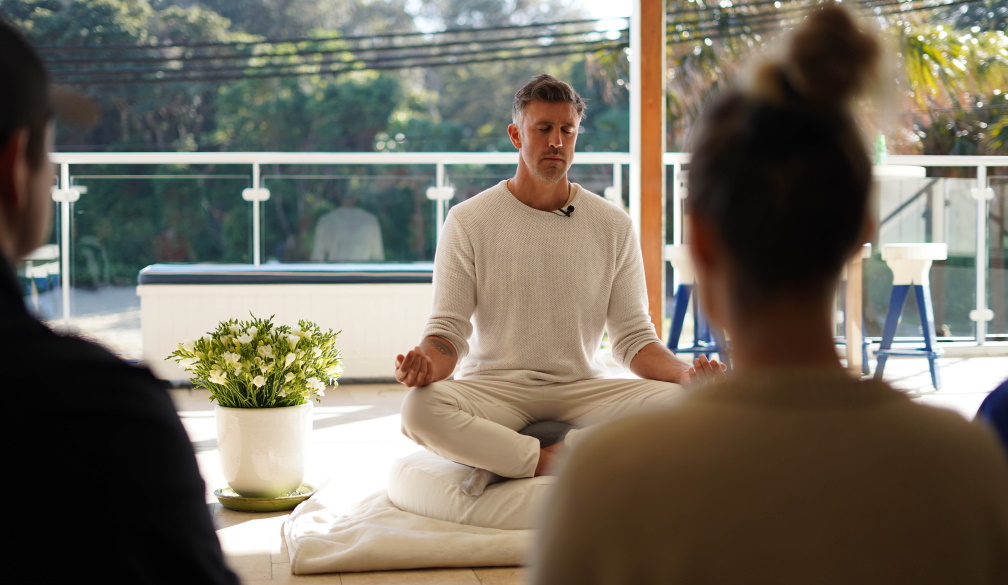 With the festive season approaching it can be easy to fall out of your good health and wellness habits. To help you get back on board in the new year, here are some of the best health and wellness programs to get you fit, active and in the right mindset for the year ahead. After we have had a break is usually a good time to start something and turn it into a habit so that we are not scrambling when we are feeling burnt out later in the year.
Soul Alive - Learning to Meditate & Overcome Anxiety
Soul Alive is an Australian meditation and mindfulness app that offers different programs to access at anytime. Including how to meditate and overcome anxiety. Theses programs are broken into weekly modules with interactive workshops and on-demand resources to access. Soul Alive has done a great job of stripping out the heaviness and stigma that is often associated when dealing with anxiety and the whole process very practical and, at times, even an enjoyable experience.
Health with Bec – 3 Week Body Reset
Clinical Nutritionist and podcast host, Bec Miller has a 3 Week Body Reset program. It helps women slim down and lose the bloat - without the hunger, restriction or feelings of 'missing out' with done-for-you meal plans, large meals and a low(er) carb, gluten free and anti-inflammatory approach. The 3 Week Body Reset also sets women up for long term, sustainable weight loss success to get them off the yo-yo dieting roller coaster and into a more realistic, enjoyable way of eating that women want to keep up for good!
Running is always a popular sport. It gets you out outdoors, it is good for your health and you can participate in running events all over the world, so you always have something to train for and having a goal in mind is always a good way to keep yourself on track.
For those based in Sydney, Flow Athletic have an amazing program that trains people up to run any distance they desire. They do City2Surf together, the Blackmores Sydney Marathon, a bunch of them have even participated in the NYC Marathon together. Run club is a great way to connect with the community and get active whilst you do it. If you can't make it in person, check out FlowAthletic.TV for an online program.
Fluid Running- The ultimate deep- water running program
Fluid Running is a fun, high energy app-based program that is bringing a classic twist to traditional aqua running programs. Founded by Jennifer Conroyd, Fluid Running is as an alternative to land-based running and it came about due to an injury Jennifer sustained. As a marathon runner, Jennifer needed a solution to keep training while she recovered.
Fluid Running is an online program that offers instructor-led workouts that can be done in deep or shallow water. The program delivers a full body workout that combines moderate aerobic running sets with high-intensity intervals and sprints along with several other movements to challenge different muscle groups.
This innovative system includes an app with how-to videos, music-backed audio workouts, waterproof headphones, and a flotation belt (for the deep water program).
The goal of The Fast 800 online programme is to empower you with the tools and knowledge to live a healthy lifestyle long-term. With three flexible dietary approaches that can be followed, each approach follows the principles of a moderately low-carb, Mediterranean-style diet, one of the most researched and scientifically-praised diets.
Vesna Hrsto Peak Revival Program
Meet the VIP program for high-performing women to regain peak physical energy, mental clarity & body confidence. If you've experience fatigue, anxiety or high stress, low moods, insulin resistance, weight gain, poor sleep, inflammation or poor habits – Vesna will work with you to evaluate your unique case and co-create a step-by-step game plan so you look, feel and live the best version of yourself. There will be some effort required, but mentally and emotionally, Vesna's aim is for you to really feel you've got this. Bring on a happier & healthier 2023!