A Service of Bliss at "SOJO"
Written by

Cara Barilla; Educational Columnist & Journalist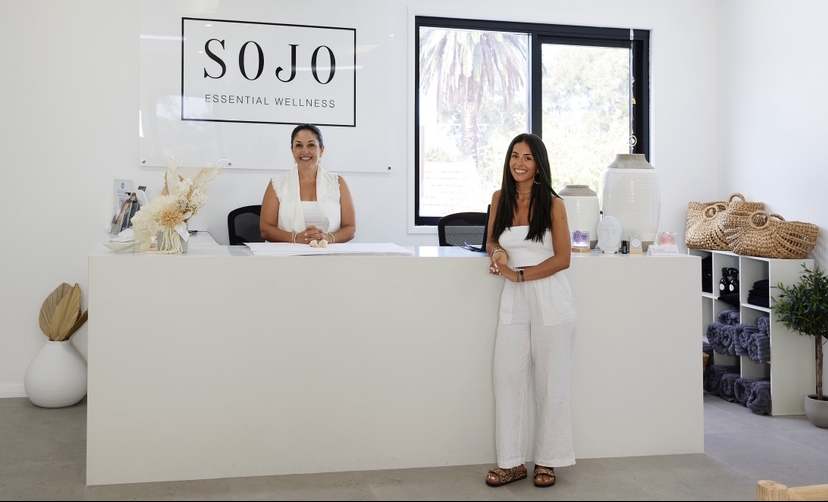 Amid the bayside eastern Sydney hub of Botany resides a hearty stop to rejuvenate, energise and connect to self. 
"SOJO wellness Centre" founded by nurturing Mother-Daughter duo, Sophia Hatziandreou & Joanna Antoniou lunched their online store, however their growing inspiration from the recent pandemic sparked their holistic approach to expand and service the locals with genuine care.
The objective of opening this wellness centre was to spread the wisdom of their  unique approach to health and wellness to the public.

Once I walked in, the enriching scents of fresh botanicals filled the air and I was greeted by a friendly smile from the lovely Joanna. I was then offered a comforting tea whilst waiting for my appointment session. The immediate feeling of warmth was surrounding this service. 
The session started with a clear and concise consultation to reflect my personal health history and current needs. Joanna led a professional deliverance to detail with this bespoke experience. Her methods of assisting my needs and ensuring I was ok throughout my service of colon hydrotherapy was of excellent levels of professionalism.

"This is an exceptionally peaceful and tranquil space hidden in Botany."
 "SOJO" comprises of relaxing and nurturing experiences to fulfil your inner and outer wellness needs; holistic health treatments such as Infrared Sauna, Colonics, Floatation Pods, Lymphatic Drainage, Aromatherapy Massage, Reflexology, Energy Healing, Facials, Body Contouring, Pilates & More services are facilitated at this one stop haven. 
The vast array of organic, handmade and ethically sourced health products in this wellness centre will assist your specific treatments and guide clients on their health and wellness journeys.

After my service was complete, I walked out of the room to pleasantly see a probiotic drink and vitamin waiting for me on the guest coffee table. This considerate touch of after care supports healthy gut growth production.

I was so pleased with the experience and the unique tea which was brewing earlier on that I asked Joanna to guide me through the teas. Joanna kindly educated me on the various teas and which tea would personally support myself. 
I purchased the "SOJO Organic blends"
Which is 80grams of loose leaf tea and aids in the soothing experience of digestive health. 
This exceptionally uniquely flavoured tea consists of: Organic Ginger, Organic Licorice, Organic Fennel Seeds, Organic Pepermint, Organic Angelica Root and Organic Calendula Flowers. 
The blend was fresh and earthy with a deeply soothing sweet after taste.

My overall experience at Sojo Essential Wellness was an exceptional one as I conclude by giving a rating of 5/5 stars for precision, consideration, customer service and a point of difference with experience.

This Business is definitely one to keep at the back of your mind!

For more information please contact: 
https://sojoessentialwellness.com.au
Level 1/3 Bay St, Botany NSW 2019