Psychologist VS Psychiatrist: What's The Difference?
Written by

The Women's Magazine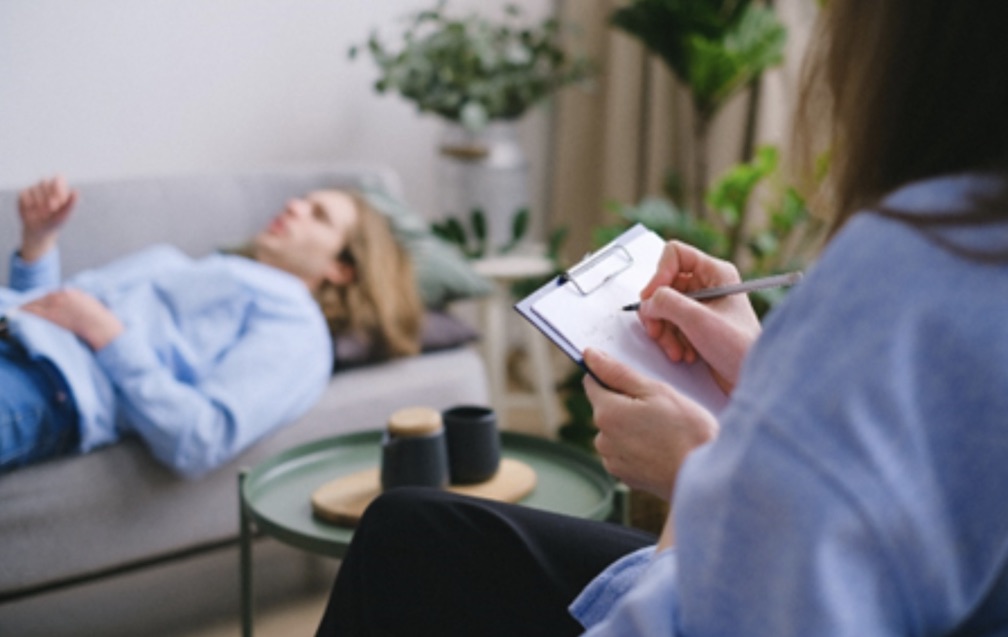 "I'm always the person my friends come to talk to and seek guidance from.  It seems like I'm able to help people grow and change through talking with and supporting them. Should I become a psychologist?" you ponder as you sit across from your friend.
"I hear you! But, phew! I feel like I'm the person our friends come to when they have a more analytical medical question about their behaviour or their genetics and what's going on with their body.  Our friends know that I like to research, and they come to me with all the complex questions about physical and mental health.  Does a psychiatrist handle that? I might be interested in that field…" she wonders out loud.
You look at one another puzzled, both trying to decide which type of highly qualified mental health professional, psychologist or psychiatrist, you might want to explore or even become.  Either way it's highly beneficial to begin your understanding of the undergraduate study of Psychological Sciences in order to advance your career and presence in the mental health space.  
 When it comes to career decisions, you need the facts. Just exactly who does what when it comes to patients and their mental health care? 
Do you want to be a trained listening ear and who helps provide strategies to address how someone thinks, learns and behaves or,  do you want to help provide a comprehensive mental and physical medical diagnosis that will open doors to further, more intensive physical and mental health treatment options for a patient in need?
While there is quite a bit of overlap in the world of psychology and psychiatry, there are some key differences that will help you decide which path you'd like to pursue. 
Psychologists: Educated in the Science of How People Feel, Behave and React
Professionals who assess, diagnose and treat how clients feel, think, behave, and react are called psychologists and they can work in a variety of specialised areas.  These areas can include working with children, athletes, or people with disabilities as well as people who have:

- personality disorders
- trauma
- acquired and traumatic brain injuries
- addiction issues
- mood disorders
- work stress
- post-partum depression
- chronic illness
- longer than normal periods of sadness or hopelessness
- panic attacks
- and a variety of other concerns.
Psychologists attend at least six years of combined University study and workplace supervision to earn registration with the psychology board. They may also be required to be registered with the Australian Psychological Society, Allied Health Professionals Australia, and other governing bodies in order to practise.  They can then work in a range of settings including but not limited to:

- businesses
- community centres
- government agencies
- hospitals
- medical centres
- schools
- and even prisons
Treatments that are provided by a psychologist include:

- acceptance and commitment therapy
- cognitive analytic therapy
- cognitive behaviour therapy
- family therapy
- group therapy
- interpersonal therapy
- mentalisation-based therapy
- and other evidenced-based practices.
Psychiatrists: Medical Doctors Who Specialise in Mental Health
Physicians (with a Doctorate of Medicine or a Doctorate of Osteopathic medicine) with a focus on the biological factors of mental illness are called psychiatrists and they can comprehensively diagnose and treat patients through personal interviews in conjunction with ordering and/or performing a variety of medical, laboratory, and psychological tests and assessments. This provides a clear, whole picture of physical and mental health status in relation to family history and genetics. 
Psychiatrists diagnose patients with problems that can be sudden (such as a panic attack, hallucinations, suicidal ideation, or hearing "voices"). They may also diagnose concerns that are more long-term (i.e.  lingering feelings of sadness, hopelessness, or anxiousness that never seem to go away).  They also evaluate functional problems that may cause everyday life to seem out of control (i.e. inability to maintain attention to task or initiate a task, high distractibility, etc).
Because psychiatrists are medical doctors who specialize in mental health, they attend medical and mental health schooling and supervised workplace training for up to 12 to 14 years depending upon further specialty.  They can then work in a range of settings including but not limited to:

- government agencies
- public and private hospitals
- medical centres (community mental health services)
- and private practice.
Depending on patient needs, they utilise a variety of treatments including:

- medications (antidepressants, antipsychotics, stimulants, mood stabilisers, sedatives, etc)
- psychosocial interventions
- talk therapy (family, group, interpersonal therapy)
- Vagus nerve stimulation
- Repetitive transcranial magnetic stimulation
- and other treatments (such as electroconvulsive therapy or ECT).
But wait, don't psychologists and psychiatrists work together?
The short answer is YES (and they should in many cases).
In order to provide comprehensive care, very often psychiatrists and psychologists work together. A psychiatrist will complete a patient's initial mental and physical assessment and diagnosis, then refer them on to a psychologist for ongoing psychological treatment.  In many areas, psychiatrists and psychologists work together in hospitals or out-patient clinics as part of comprehensive mental health teams.
Psychologist or psychiatrist, whatever path you choose in mental health, it is sure to be rewarding and well worth the hard work and dedication.