Be the Next IT Girl with GUESS Watches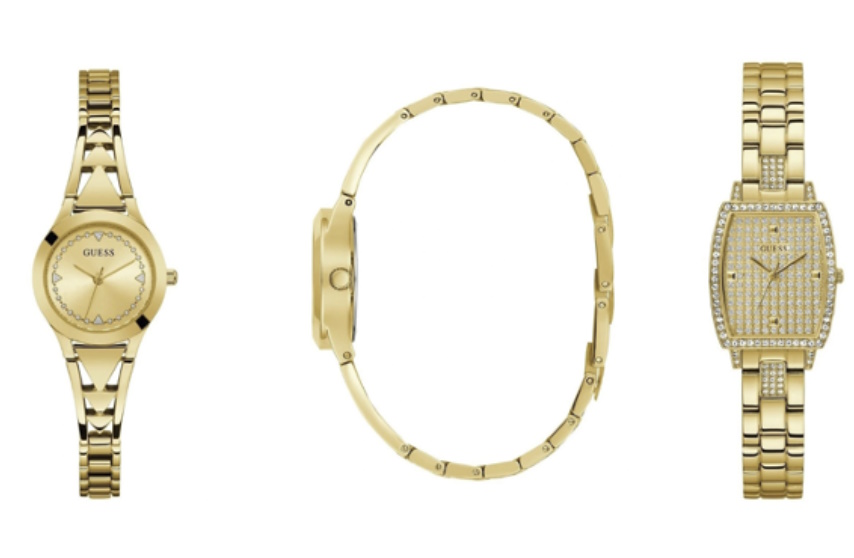 They lied in the old movies; diamonds are only a girl's best friend when they're incrusted in a gold watch. 
If you haven't been living under a rock, you know Sofia Richie Grainge, the 2023 IT girl single handily bringing back the old money aesthetic. Inspired by this, Guess have released THE gold watches women are dying for, taking their style to the next level with understated statement dainty gold watches. With old money style and aesthetic all the craze right now, these watches play into the trend perfectly. What's great about these watches are you get that 'old money' style without the hefty price tag.
The Tessa Watch in Gold and Brilliant Watch in Gold encompass the perfect finishing touch to your look for less wardrobe channelling your inner Sofia Richie Grainge. These pieces give the feeling of simple opulence with stainless steel gold finish and subtle shine with stunning diamond inclusions. They will have you looking the part at all your spring/summer events paired with a classic old money ensemble. Giving off the ultimate 'rich girl' style, these gold pieces are a stunning addition to your capsule wardrobe this season.
Sitting at an affordable price in the timepiece market, the Tessa Stainless Steel Watch in Gold ($329.95) and Brilliant Stainless Steel Watch in Gold ($379.95) can be purchased at Myer, The Iconic and David Jones. Don't miss out on styling these gorgeous pieces for yourself – you'll have these as a staple for years and years to come.