I'm a makeup artist, and these are my top tips on achieving a no-makeup look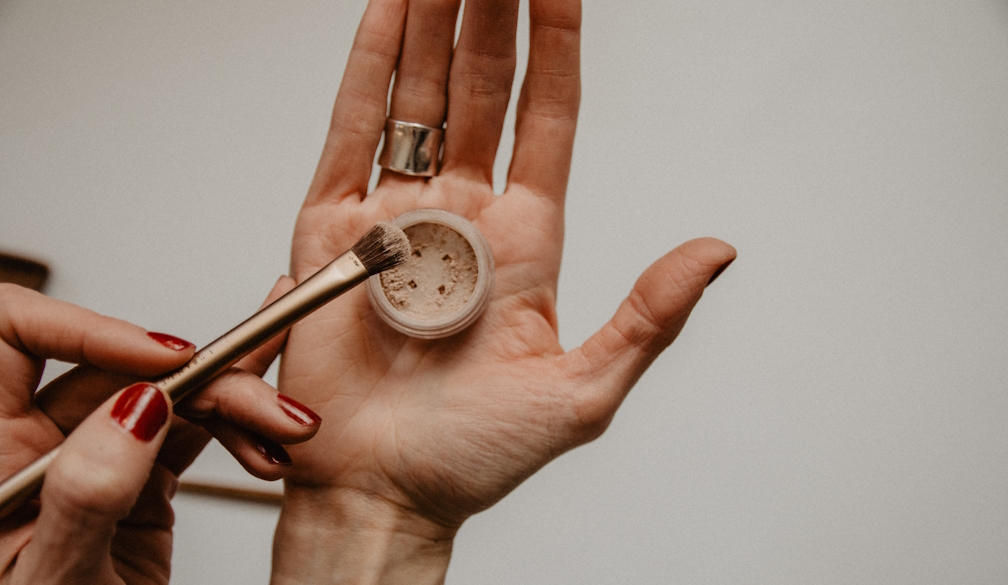 As social media filters spark major controversy this year, new research from IT Cosmetics highlights how the no-makeup look has evolved into 2023's biggest beauty trend. 
With the #nomakeup hashtag racking up a staggering 147 million views on TikTok, and 277K posts on Instagram, natural beauty is taking charge.
Not only that, but in Australia, Google searches for 'Clean Girl Aesthetic' have increased by 100%, when compared to April 2022, likely influenced by celebrities such as Lady Gaga, Margot Robbie, and Nicole Kidman, who donned fresh faced looks at recent award ceremonies.
Delving deeper into this trend, National Cosmetics Education Manager Josie Houlihan reveals how to master this trending look and why you should give it a go.

Comparing Google searches YOY (April 22-23), Australia alone has seen a 60% increase for 'natural makeup' - but why do we want to go filter free? Josie Houlihan highlights the powerful message behind the look.
The makeup professional explains:
"I personally find natural makeup very empowering, as it allows us to feel comfortable in our own skin. When I look in the mirror, it allows me to truly appreciate my natural features, giving me a surge of confidence.  My goal when working with clients is to always lead with this mindset, unless I have a specific request for a heavier look."
Celebrities have also recently joined the minimal makeup movement, with Lady Gaga performing bare faced at the Oscars earlier this year, and Kylie Jenner announcing in a recent Vogue GRWM that she's stripping back her makeup look. So, why are celebrities ditching dramatic glam for natural glow? Josie Houlihan shares her thoughts: 
"I believe it's to empower others and set a new beauty standard for the younger generations. It's so refreshing to see celebrity role models such Lady Gaga lead the way with the minimal makeup movement as they have so much influence over global beauty trends."
The ultimate guide to the no-makeup look
To help your inner beauty shine and accentuate your gorgeous features, IT Cosmetics has compiled the ultimate guide to mastering the clean girl, minimal-makeup look.
It's all about that base
Your base is the literal foundation of your routine, and for the no-makeup makeup look you need a light, low coverage product. The T-Zone should be the focal area, as it's where you may need a touch of colour correction or control over an oily shine. 
CC Cream is the best for this type of coverage as these are most likely to contain SPF, which is vital for protecting the skin from sun damage. 
But how do you perfect that base?   Josie recommends using a hydrating primer before applying any other products: "I love using a hydrating cream before I apply any makeup as it can prime the skin and add a layer of moisture before you get started."
When your skin is prepped: "Apply coverage to the areas of concern first, which is normally more towards the center of your face where you may have some redness, then the cheeks." Once you've got the main areas perfected, Josie says to "sheer the rest of the product where there is little need for coverage".
If you are using a foundation, using a synthetic buffing foundation brush will give you more control over your application.
Top Tip: Press a dab or your primer or hydrating serum onto your skin after applying your makeup for a refreshing glow
Give the cheeks some glow
The cheeks are one of Josie's key focus areas for nailing the no-makeup makeup look, as they "add a pop of colour and accentuate and highlight the cheekbones".
Finding the right shade of blusher can be a tricky task, especially when you want to keep it subtle. Fear not though, as Josie has outlined the best shades of blush for your skin tone. 
Fair to Light tones – Pinks

Medium to Tan tones – Melon & Coral 

Rich to Deep tones – Mauves & Rose

Top Tip: Apply your blusher alongside the area where you apply your bronzer, for that extra lift. 
A highlighter is also key for creating a natural glow, however how do we correctly apply it? 
Josie says: "Highlighter should be placed where the light would naturally hit and reflect off your skin – horizontally across the forehead, vertically down the nose, high above the cheek bone, on top of the cupids bow of your lip and down the center of your chin."
Accentuate the eyes
Less is more when it comes to getting the clean girl aesthetic. But how do you accentuate your eyes while keeping it subtle? 
You may be pleased to hear, eyeliner isn't completely off the cards - however the trick is to avoid harsh lines: "Smudging eye liner out immediately after applying will help you to achieve a more natural, softer look."
Creating length and definition through curling your lashes is also a sure-fire way to achieving elevated, natural looking eyelashes. 
Although mascara might seem like a no-no, Josie reassures that using a small amount of mascara is okay, especially if it contains a conditioning serum, stating: "Not only does this type of mascara enhance your natural lashes, but it also treats your lashes to help prevent fall out and supports stronger lash growth."
Top Tip: Josie suggests using a bronzer on your eyelids instead of eyeshadow. She says: "Gently sweep a little colour onto the center of your eyelids to enhance the natural shape of your eyes."
Fluff up the brows
From bold and untamed like Cara Delavigne to plucked and preened like Pamela Anderson, brows have been a hot topic over the last decade. Brow politics aside, we asked Josie how she would advise grooming and defining your brows, whilst maintaining a natural look:   
"Brow pencil is great. My all-time favourite is the IT Cosmetics Brow Power pencil because the shade is universal, and the product itself is infused with condition treatments to support the health of your brows, so always looks for this when choosing a product." 
"The more pressure you apply will determine your shade, so when applied lightly, you can achieve a very natural look. It's always a good idea to use a grooming brush afterwards, too, to help keep brows looking neat."
Top Tip: Use a clear brow gel after application to help keep your brows in place
Light on the lips
There are 9.2K monthly searches for 'lip gloss' in Australia, with a 57% increase over the last year, further highlighting the movement from bold matte lipsticks to clear high shine products.    
Dewy, wet-look lips are the perfect way to complete the no-makeup look, with Josie opting for a balm to get that natural finish.
"A balm is best for a no-makeup look – I love creating my own blush using a clear lip balm and mixing it with a tiny bit of blush so my lips and cheeks match."
But what if you want to match up your lip shade with your skin tone? "Choose a lip color that is most naturally like your own lip shade and then pop on a clear gloss on top "
Top Tip: Josie says she always applies eye cream to her lips day and night to help them stay hydrated.
https://www.itcosmetics.com.au/