Clinical psychologist Helen Robertson fills a gap in the Australian health system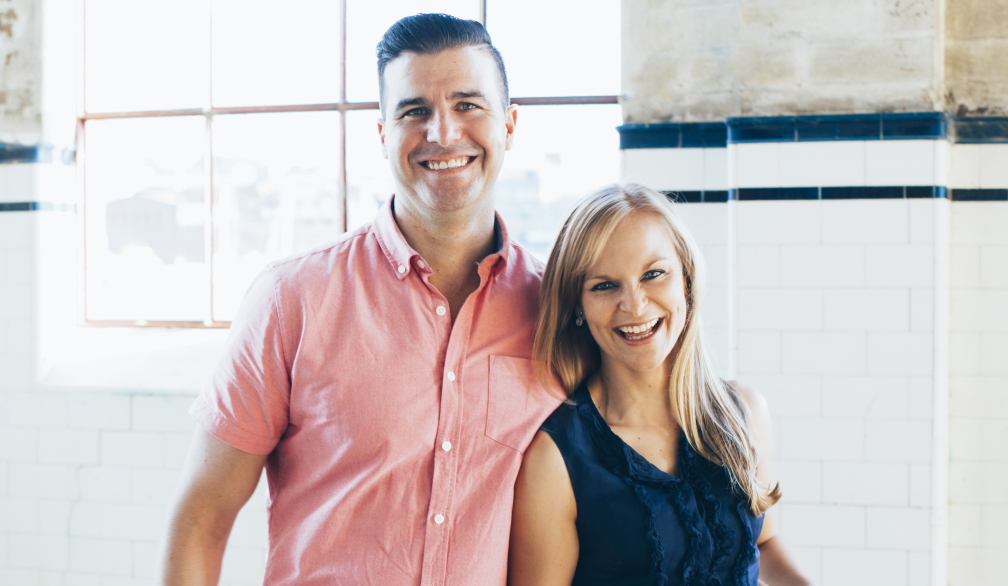 An app for relationship therapy sounds amazing! How did you come up with the idea?
As a Clinical Psychologist and Couples Therapist I increasingly became aware of the limited access to high-quality couples therapy in Australia. Relationships are critical for living a fulfilling life, yet I was only able to help a tiny fraction of the couples out there via traditional couples therapy. And, with no Medicare rebates available, only those who can afford it can receive the help that so many couples require. You add that to the difficulty of aligning two people's calendars with that of a therapist, and it makes access to couples therapy very difficult. These issues prompted myself and my husband, who is also a Clinical Psychologist and Couples Therapist, to devise a solution that breaks down these barriers - to make couples therapy available to everyone, regardless of where they live or their financial situation. That's when we came up with the idea of an app that would improve people's relationships, so that everyone's life satisfaction can improve.
How does it work?
The My Love Your Love app works as a guide and coach that can be used in real time to help couples on their journey through their life. Both partners need to download the app which they each interact with. The app is synchronized and among many other features, it walks each partner through practical steps and exercises designed to facilitate and coach real life interactions to improve relationships. The My Love Your Love app is a personal journey as well as a couple's journey. You will learn more about each other, your partner's vulnerabilities, and conflict styles, as well as yourself. Furthermore, the app is intended to accompany you throughout life and covers all essential topics such as increasing empathy, managing conflict, discovering shared values and exploring sexual intimacy issues. The app is an in your pocket couples manual, as you unlock partner interventions and exercises you can reach into your pocket and access them anytime you need help, assistance or guide to bring you closer together or navigate conflict. 
What has the reaction been to the new app?
People generally are really excited and curious about the My Love Your Love app. We are the first couples therapy app to be created in Australia, so it's a fairly novel idea. And unlike some other couples apps coming out of the US, the My Love Your Love app moves beyond gimmicky quizzes and games. The My Love Your Love app is a well thought-through and curated  journey guided by a real-life couple who are couples therapists and Clinical Psychologists. Also the idea of being able to access practical skills any time has been appealing. With a growing subscription base we are starting to hear really positive feedback with couples reporting significant improvement in their relationship as they interact with the My Love Your Love app.
Where can I find the app?
The app can be found on the App Store for Apple users and the Google Play Store for android users. There is a 7 days free trial for those who are curious but don't want to commit financially at this stage. Also a lot more information can be found on our website myloveyourlove.com. 
Tell me a little bit about yourself and where you are based.
I am a Clinical Psychologist based in Sydney, Australia. I work primarily with individuals and couples to help navigate their way through life. I grew up in country NSW and came to Sydney at the age of 18. I married my life and work partner 5 years ago (although we have been together for almost 10) and became a stepmum to two kids. I'm passionate about making the most of our existence, whether that be about ourselves and our relationships through self-awareness and self-discovery, our beautiful natural world through sustainability, and our community as a whole through social justice. 
Did you find many relationships struggled during the long COVID lockdowns?
Relationships were put under an immense amount of pressure during the lockdowns. There is no doubt that the anxiety, uncertainty and overall stress of the pandemic and everything that came with it affected all of us, whether psychologically, emotionally, financially or physically,  and therefore, our relationships would inevitably be affected to some extent. The outcome of this pressure is varied though. Whereas the lockdown for some couples lead to increased conflict, disconnection and dissatisfaction, and in extreme cases domestic violence; for other couples the lockdowns provided an opportunity to revaluate their values and priorities, to  connect with each other on a deeper level and spend more meaningful time together. 
Is the 7-year-itch an actual thing?
Briefly, the 7-year-itch generally refers to the idea that relationships reach a make-or-break point after approximately 7 years. There is some face value to this idea. Newly formed relationships experience a well-evidenced period of high relationship satisfaction, or being "loved-up", known as the honeymoon period. But this just never lasts, nor does it need to for a successful relationship. There is a natural shift in relationships when the couple is faced with new challenges and responsibilities, such as adjusting to cohabitation or having children or changes in work, when the spark isn't quite as intense as in the beginning, and when individual vulnerabilities and conflict cycles start to emerge. This is likely when the "itch" begins, which may often be a lot earlier than 7 years. But not all relationships are the same. A strong relationship will shift from the honeymoon phase into a long term relationship that is supportive, encouraging and without judgment. These relationships can offer a sense of security and sanctuary allowing each individual to move toward a life in line with their values, goals and ideals.
It's likely that time is the less important factor here, but rather, it's more about the pitfalls that many couples fall into when transitioning from a honeymoon phase to a long-term relationship, and also when they are navigating inevitable life changes and stresses. These pitfalls refer to patterns that the couple find themselves in, such as: conflict is not resolved and becomes a regular part of a couples' relationship; individuals are not self-aware of their own vulnerabilities and their contributions to the tension or issues in their relationship leading to fault and blame being passed to the other; partners live in parallel to each other and don't connect enough on shared values and activities; partners don't listen and validate one another.  
Therefore, it's essential for couples to learn how to scaffold their relationship to protect themselves from succumbing to life's challenges and pitfalls. This will take self-reflection, empathy, and commitment - which is exactly what the My Love Your Love app helps couples to do!
Anything else you want to say.
The My Love Your Love couples app isn't just for couples who are struggling. It is for anyone in a relationship who wants to increase their self-understanding, enhance communication and connection, foster peace in their relationship and increase their life satisfaction.