A Path to Sustainable Women's Wellbeing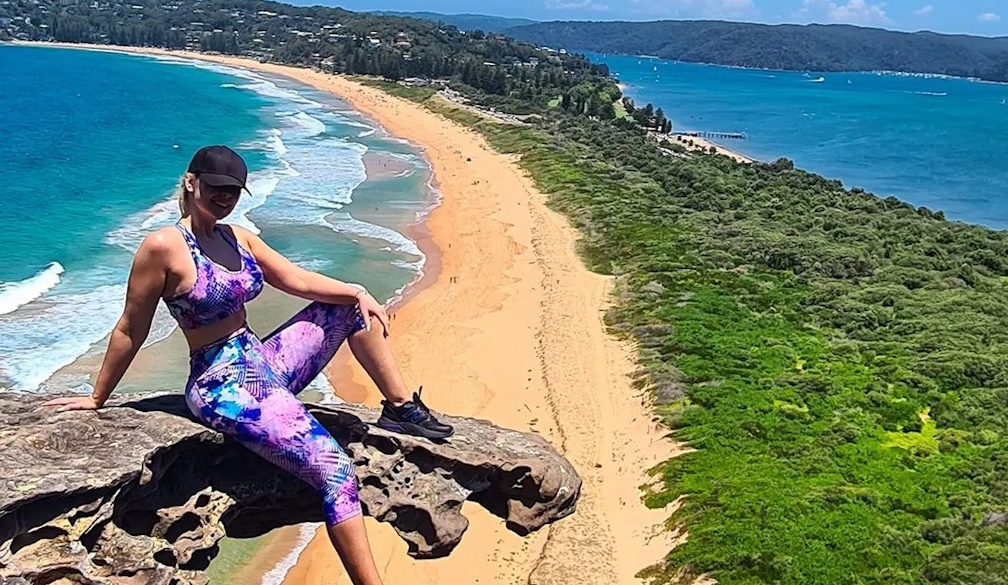 Embracing Simplicity and Proactivity: A Path to Sustainable Women's Wellbeing
 

In a world flooded with complex health information, could seeking simplicity and getting back to basics lead us to a more sustainable healthcare journey?


Today, as Women's Health Week begins, a compelling shift in perspective emerges—less knowledge doesn't mean ignorance but rather a return to the core values of simplicity and proactivity in our pursuit of wellbeing. 
Amidst the noise of modern health information, there's a growing belief that a focus on prevention is the true key to vitality. Sarah Munnik, Australian Market Access & Development Manager for Raydel, says, "We often find ourselves immersed in understanding various health issues only when our wellbeing falters. However, the wisdom of 'prevention is better than cure' remains as timeless as ever."
With a staggering 60+% of doctor visits attributed to lifestyle-related factors and healthcare costs soaring[1], the moment is ripe to draw inspiration from communities known for their longevity. As we delve into Women's Health Week, we must recognize that preventative measures stand at the core of disease avoidance. This approach not only promotes overall wellbeing but also enhances our health on multiple levels. A stellar example of this ethos is Abexol, a product by Korea's distinguished company, Raydel. Raydel, situated among South Korea's top 10 health and wellness enterprises, exemplifies a culture where proactive health practices are deeply rooted.
Once considered the fastest-aging nation, South Korea's journey holds relevance for Australia, which is swiftly moving in a similar demographic direction. With Australia's 65-and-above population at 16.32% compared to South Korea's 15.69% (OECD, 2022[2]), the importance of proactive health choices becomes clear. But is it ever too late to embark on this transformative path? Munnik offers reassurance, "The time is ripe for women to take charge of their health, making informed decisions that are proactive and transformative."
Leading this transformative charge is the inspiring narrative of Eloise Monique, model, former health spa coordinator and a fervent advocate of health and wellness studies. Eloise's personal odyssey with Abexol commenced amidst the challenges of persistent ankle pain, a longstanding issue that had hindered her for years.
With Abexol becoming a part of her daily routine, Eloise experienced a remarkable 80% reduction in pain within just a few weeks. 
Reflecting on her journey, Eloise shares, "Right before I started using Abexol, I started struggling to walk on my ankle and get my steps in, let alone train legs or plyometrics. I started gaining weight and feeling depleted. But now I can walk 20,000 steps daily, train legs or do HIIT (high-intensity interval training) with no problems."
 "Abexol has truly revolutionized my life. Discovering a product that aligns with my values and delivers tangible results has been an incredible experience. The improvement in my pain levels has been extraordinary, empowering me to regain control over my daily life," she says.
Notably, Abexol is the only beeswax-based product approved by the TGA in Australia to help relieve symptoms of osteoarthritis, such as joint pain, aches and stiffness. It also helps enhance joint function and improve mobility while maintaining stomach and gastrointestinal health.
"Abexol transformed my life in ways I couldn't have imagined. Before using it for my persistent ankle pain, I struggled to perform my job properly. But now, thanks to Abexol, I've found a solution that alleviated my pain and allowed me to excel in my work with newfound energy and confidence."
Consistency is the key. Much like preparing for an exam, a regular and relaxed approach to looking after your health fosters understanding and ease, while last-minute cramming results in fleeting retention. As Munnik elaborates, "Healthcare is a marathon, not a sprint. Sustained effort ensures you won't find yourself racing toward the finish line, overwhelmed and fatigued."
As we navigate Women's Health Week, the call is clear: simplicity, proactivity, and a return to the wisdom of traditional practices pave the way toward a sustainable and thriving wellbeing journey.
"Abexol has been a game-changer for me in the world of modelling. Before discovering this incredible solution for my lingering ankle pain, I faced challenges that affected my ability to perform at my best. With Abexol, my pain diminished, and my overall presence and performance on the runway / in front of the camera soared. It's more than a remedy; it's the secret behind my renewed confidence and success in the modelling industry."
"It's hard to smile and be cheerful when you are in pain. Unfortunately, as a model, I'm required to smile and be cheerful a lot of the time. Since starting Abexol, my pain has diminished so much – and my smile has increased equally as much."
"It's great to find something kind to my stomach as well as my joints. I'd thoroughly recommend Abexol to anyone suffering joint pain."
Further information:

IOsteoarthritis (OA) is a chronic degenerative disease of the musculoskeletal system that affects the entire joint. It is characterized by joint aches, pain, discomfort, stiffness, swelling and inflammation.

Osteoarthritis is the most common form of arthritis in Australia, with over 2 million sufferers (1 in 7 Australians)[3]

1 in 5 Australians (22%) over the age of 45 have osteoarthritis[4]

Osteoarthritis is more common in females than males (10% vs. 6.1%)[5]

OA is most common in women aged 75+ in Australia, with 44% of women in that age group suffering from OA. However, it is also prevalent in 38% of women aged 65-74 and 25% aged 55 – 64. In general, one-quarter of all women 45+ years in Australia will suffer from OA[6]

Women lose more healthy years of life from living with disease and injury (58%) than from dying prematurely (42%). 16% of this is due to musculoskeletal disorders, and 8% is due to gastrointestinal disorders[7] 

Globally, OA is the 3rd most rapidly rising disability, behind diabetes & dementia.

Back problems, mental health and behavioural conditions and osteoporosis were more common in people with osteoarthritis compared with those without.

Abexol is a pioneering health product that empowers women with accessible information and practical solutions for holistic wellbeing. By embracing the values of knowledge and empowerment, Abexol seeks to redefine women's health journeys and create a positive impact on their lives.

For more information about Abexol and its holistic approach to wellbeing, please visit https://www.raydel.com.au/product/abexol
[1] https://www.health.gov.au/sites/default/files/documents/2021/12/national-preventive-health-strategy-2021-2030_1.pdf 
[2] https://data.oecd.org/pop/elderly-population.htm 
[3] https://www.aihw.gov.au/reports/chronic-musculoskeletal-conditions/musculoskeletal-conditions/contents/arthritis
[4] https://www.aihw.gov.au/reports/chronic-musculoskeletal-conditions/osteoarthritis
[5] https://www.aihw.gov.au/reports/chronic-musculoskeletal-conditions/osteoarthritis-1)
[6] https://www.aihw.gov.au/reports/chronic-musculoskeletal-conditions/musculoskeletal-conditions/data
[7] https://www.aihw.gov.au/reports/men-women/female-health/contents/how-healthy)