Breast Cancer Trials Women's Health Diary Raises Money for Life-Saving Research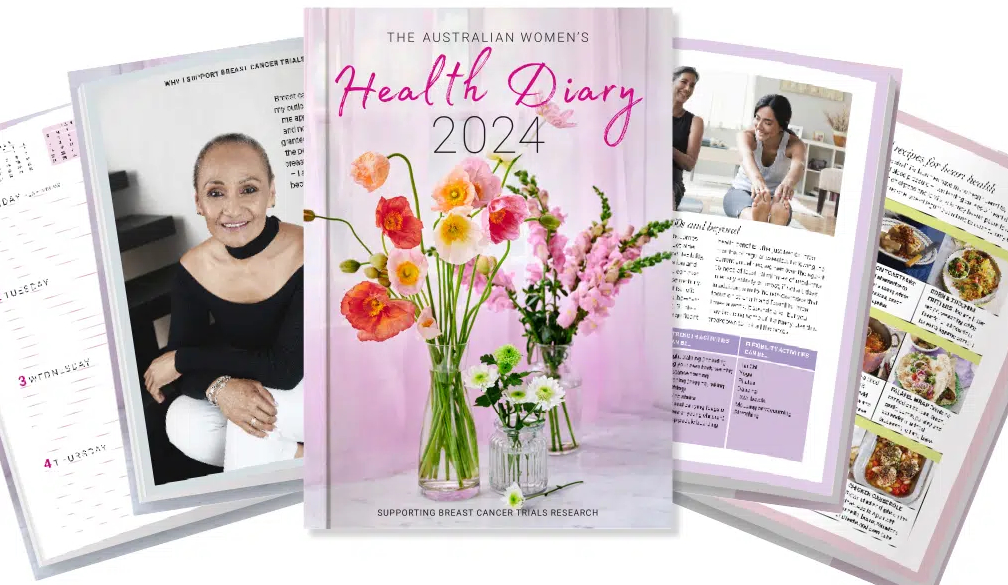 Everyday 57 Australians are diagnosed with breast cancer, that's 20,000 in a year and 1 in 7 women will be diagnosed with breast cancer in their lifetime. With diagnosis rates continuing to rise, it is more important than ever to continue to invest in finding preventions and treatments for breast cancer. 
The Breast Cancer Trials 2024 Women's Health Diary is a unique way to support the research and work that goes into changing those statistics. Each diary purchase directly funds breast cancer trial research, saving lives and broadening our understanding of breast cancer diagnosis, treatment and eradication.  
The A5 diary features all the essential diary features as well as health and wellbeing advice, budget planner, health checklist, and weekly motivational tips. 
The diary is available in AU from participating Post Offices, newsagencies, Woolworths and online for AU/NZ at https://www.breastcancertrials.org.au/australian-womens-health-diary/ now for only AUD$19.99. 
When you buy the diary, not only will you be helping the 57 people diagnosed with breast cancer every day, you'll also have the perfect organiser for the year ahead, with all the latest expert health and wellbeing advice at your fingertips. 
Over the past 25 years, this unique diary has saved the lives of thousands of people thanks to the
research it has made possible. All funds raised go to breast cancer trials research to save and improve
the lives of every person diagnosed with breast cancer. 
Buy it for yourself, or as a gift for that special someone, and help save lives from breast cancer.