Women endure back, neck and breast pain because of their bra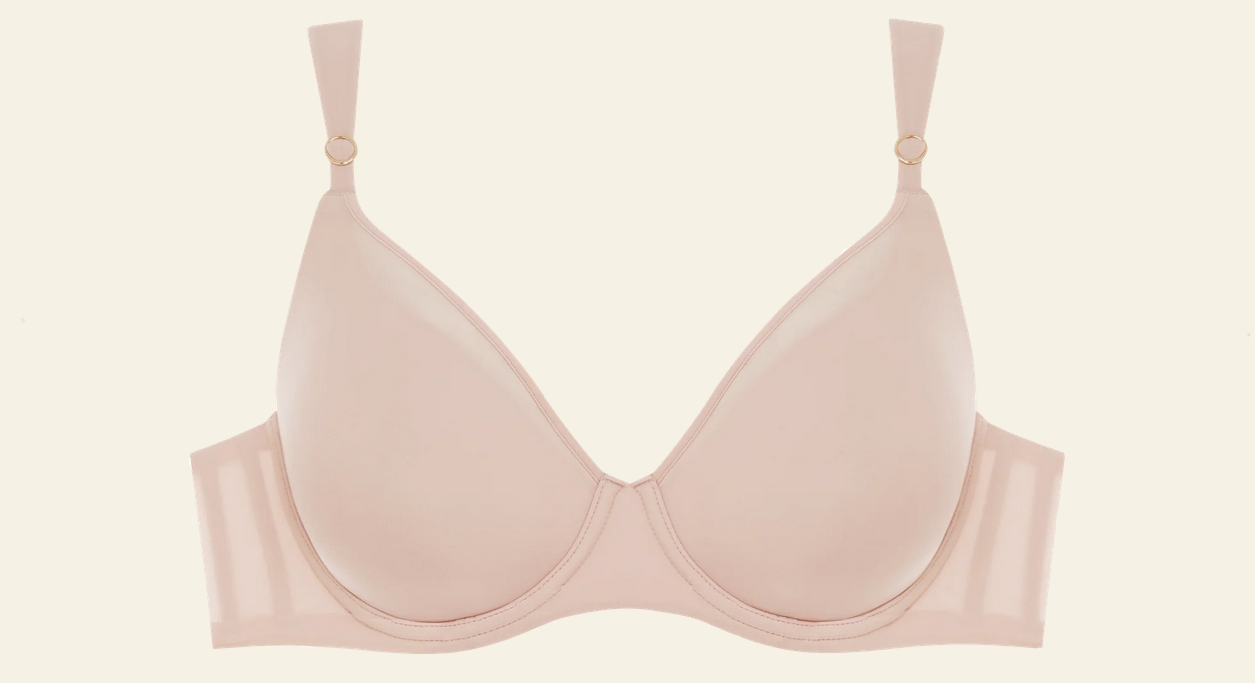 New research released today by Australian female start-up
The OneTwo
reveals
77% women say they are uncomfortable in their bras
and
72% have issues with their bra straps falling off or digging in**.
This backs up industry research which estimates
8 out of 10 or 80 percent*
of Australian women wear the wrong bra size, which can lead to a range of discomforts including back, neck and breast pain.
This research was announced today to support the launch of
The OneTwo
, a new innovative solution to solve women's discomfort. Co-Founder of
The OneTwo
Margot Balch believes that most women suffer in silence when it comes to the comfort of their underwear.
"The idea for
The OneTwo
sprung from my own frustration with trying to find a bra to fit my body shape. I wanted a beautiful, comfortable bra to work under clothes but consistently felt like I could not find a bra that fit perfectly."
"Then I started mentioning it to my friends. And one-by-one, they responded that they shared my problem. Like me, they'd go into a department store and try on 10+ bras only to buy the least-bad one. I thought I had a strange body that didn't fit bras, but turns out most of us leave the changeroom feeling that way." Ms Balch said.
This is partly because the industry will typically only test a 12B (34B) size before going into production. This is despite Australian women averaging somewhere between a C-D cup. For most women, the first time their bra has been fitted on a woman of their size is on them in the changeroom.
The OneTwo's
innovative approach to fitting a bra is vastly different from traditional bra industry. Rather than only testing a 12B (34B) size before going into production,
The OneTwo
has fitted hundreds of women across a wide range of sizes.
"We know our solution works, after listening to more than 1300 women through our virtual fitting platform,
84% of women changed their size
."
Additionally, after months of wear, they have optimized the fit and comfort of their bras to ensure that women have the best fit possible.
"We knew we were onto something significant when our kickstarter campaign launched, we achieved $100,000 of sales in just 30 days from women all around the world keen to experience our customised offering." Ms Balch said.
The OneTwo
has also focused on body diversity and on creating a new, more intuitive sizing system offering a range of shapes and sizes not seen in traditional bra lines. Industry standard sizing is inconsistent and confusing. For example, a 12B is the same cup size as a 14A and 10C. Furthermore, as cups get larger the confusion becomes more exaggerated.
Maria Golushko Co-Founder of
The OneTwo
believes form and function must come together for the perfect bra.
"I come from a luxury fashion background, so I understand the pleasure that comes from beautifully crafted garments, made to fit an individual. I think what we have done here is to create a range of bras and underwear that fit beautifully but also look amazing - with a price point that is accessible for Australian women."
"It's great to be a lingerie company led by two women with experience in fashion, retail, and customer experience. Typically, traditional bra companies are run by men, which seems counterintuitive, but may be part of the reason why the industry is at such a mismatch with what Australian women need." Ms Golushko said.
The OneTwo
also has a strong focus on sustainability, leading the industry in sustainable practices without compromising on product quality. This includes pioneering the use of proprietary hero fabric, taking what would otherwise be a waste product from cotton production and processing it in a sustainable way to create a gorgeous, slinky fabric, with all of the good features of cotton (breathable, sweat-wicking, cool to touch). The brand prioritises sustainable practices at all touch points from production to the final consumer packaging.
The organisation also wants to give back to women in the community. The name
The OneTwo
comes from the company commitment that every bra sold will see two pairs of briefs donated to women fleeing domestic violence.
KEY FACTS:
·      8 Out Of 10 Australian Women Wear the Wrong Bra Size*
·      77% Women Say They Are Also Uncomfortable in Their Bra
·      72% Have Issues with Their Bra Straps Falling Off or Digging In
·      Almost Half (40%) Of Women Say They Are in Actual Pain When Wearing Their Current Bra
·      After Using The OneTwo Virtual Fit Concierge 84% Of Women Changes Their Size
Website
-
https://theonetwo.com/

*According to research conducted in Australia by Triumph
https://au.triumph.com/blogs/community/the-science-behind-fitting-a-bra

*According to the OneTwo platform data research from 1300 users.