Meet the women in construction at the Australian War Memorial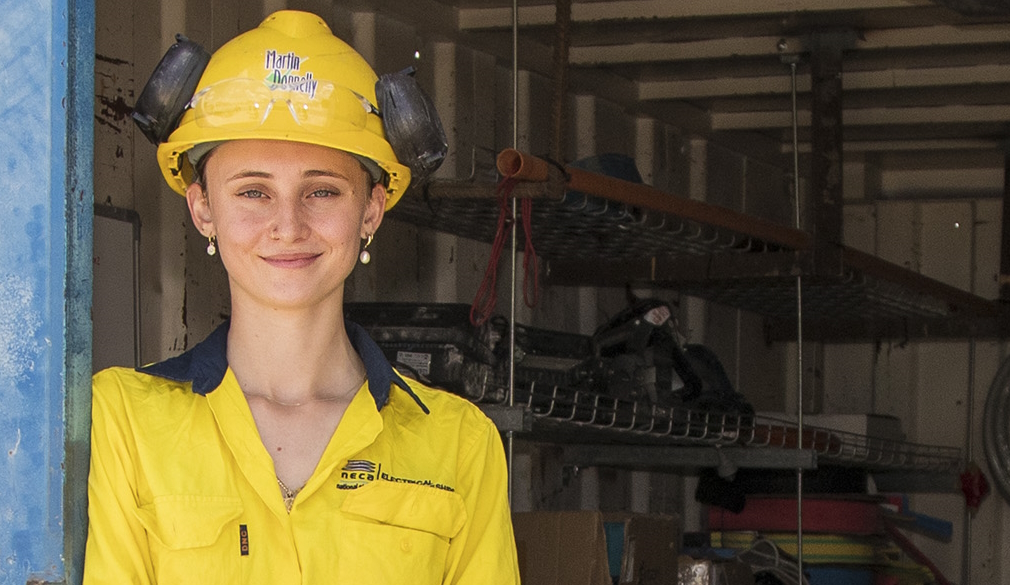 The Australian War Memorial is highlighting some of the key women working on the Development project.
Representing a variety of backgrounds, skills and experience, these women bring their expertise to this multi-faceted, long term construction project. All three are motivated by the once-in-a-career opportunity it represents.  
"I love my job. It's a job that was made for me. Knowing that you're part of the story of the next generation of this building is pretty exciting," Rebecca Conway, Project Manager for the new Southern Entrance, said.  
"It's important to see the range of opportunities you can get out of a career in construction. Four out of five project managers working on the development are female, which is a great statistic."    
Working alongside Rebecca is Philippa Seldon, Operations Manager (ACT) at Kane Constructions and Founder of the Healthy Tradie Project. With more than 10 years' experience in the construction sector, Philippa brings an empathetic and innovative approach to her work.  
"The Healthy Tradie Project was borne out of my brother's suicide. He was a carpenter and following his death in 2009 it was only natural that I gravitated toward supporting those who I work with every day," she said.  
"Every Thursday starts with a pre-start movement session. We see smiles, we see laughter and a huge boost in morale on those days," Ms Seldon said.  
Hayley Delmenico, an apprentice electrician, is one of the youngest tradies on site. Growing up in Canberra ensured familiarity with the Memorial; the opportunity to be a part of its development was too good to pass up.  
"I thought it would be really exciting to be able to work with my hands. This is a very significant place for a lot of people and just being able to say that you worked on it and being proud of it is fantastic," she said.   
All three contracting companies working on the development project have females in their ranks; 74 per cent of staff within the gallery development team in the Memorial are female.  
The development of the Memorial includes a new southern entrance, a new Anzac Hall and glazed link, new gallery fit-outs in the main building creating additional exhibition space, an extension to the C.E.W. Bean Building to house a new research centre and Reading Room, and Parade Ground and landscaping works to accommodate increased attendance at events.
The Memorial's Director, Matt Anderson, said: "This International Women's Day the Memorial acknowledges all the women working to deliver this once in a generation project."