Anti-Ageing beauty business success story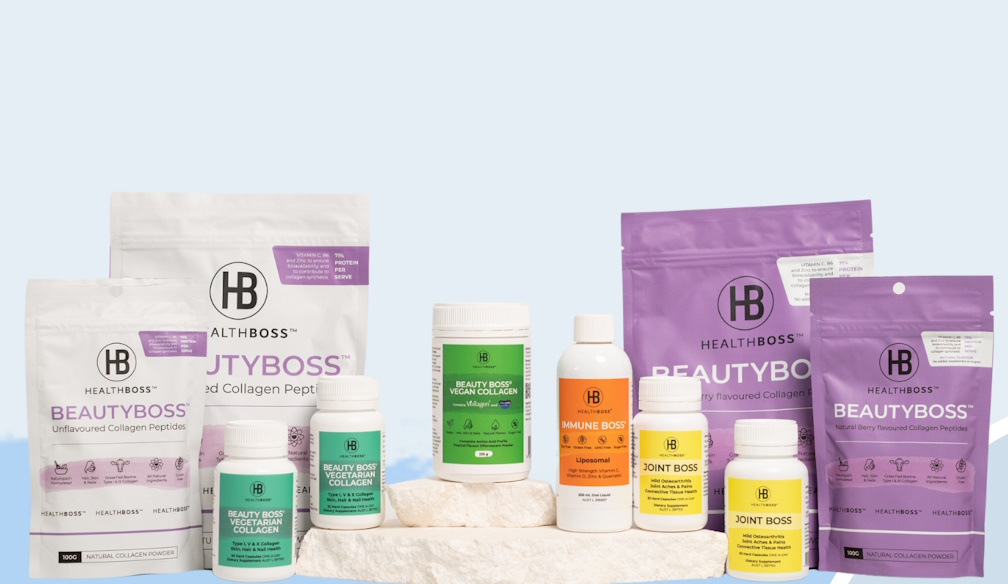 In a world filled with unexpected twists and turns, Jane, a seasoned professional with over twenty years of corporate sales experience, was suddenly faced with an unexpected opportunity for reinvention. What began as a promising venture into the health and wellness industry in early 2020 was abruptly halted by the global pandemic. As her corporate health role came to an end, Jane's life took an unforeseen turn, leading her to uncover a hidden passion and launch a thriving supplement business that has turned heads in the industry.
As the pandemic swept across the globe, introducing unprecedented changes to our daily lives, Jane's career path underwent a remarkable transformation. With the sudden emergence of remote work, virtual classrooms, and new norms, she bravely adapted, turning adversity into opportunity. It was during this time that Jane embarked on a mission close to her heart: the creation of Health Boss, a brand that aims to empower individuals on their journey to wellness.
Late in 2020, Jane took her first step change by launching Health Boss. Aiming to address the unique health concerns that accompany ageing. After a lot of research, development and product trials, she introduced the flagship product, BEAUTY BOSS Bovine Collagen in November 2021. Today, Jane's range has expanded to include diverse offerings, catering to both men and women seeking holistic wellness solutions.
Jane's inspiring story is one of resilience, determination, and personal growth.
Jane says: "Losing my job at the beginning of the pandemic was a setback that shook both my career and my confidence," she shares. "But I chose not to let it define me. Health Boss is my way of empowering fellow ageing individuals who may have felt overshadowed by life's challenges. Making a positive impact on others' lives fills me with immense satisfaction, reminding me that every hurdle is an opportunity for growth."
With her unwavering commitment to fostering wellness and self-discovery, Jane has not only redefined her career but also rekindled her self-worth and reignited her passions.
Health Boss was born out of a vision to empower individuals to take control of their health and well-being. With a focus on delivering effective and affordable supplements, the brand's mission revolves around enabling customers to become their own health boss.
Jane's dedication has garnered recognition, positioning her as a finalist in the Health and Wellness category of the prestigious 2023 AusMumpreneur Awards. Her recent accomplishments are a testament to her dedication, including the successful launch of three TGA-listed supplements: Beauty Boss – Vegetarian Collagen, IMMUNE BOSS, and JOINT BOSS. Of particular significance for Jane is the JOINT BOSS supplement. After over 20 years suffering from chronic neck pain, she has been thrilled with the results she has achieved from using the supplement. JOINT BOSS utilises eggshell membrane as the primary ingredient, and is indicated for mild osteoarthritis, joint aches and pains and connective tissue health.
Health Boss has just been stocked in Market Organic Group stores (QLD based) and many pharmacy, health and independent grocery stores.  Jane is excited to add a Menopause range and companion products soon. Watch this space!
Jane's journey is not just about business success; it's also about creating harmony between her professional pursuits and her role as a mother.
Jane concludes: "My days are a whirlwind of research, meetings with Naturopaths, label deadlines, compliance, and social media engagement," she reflects. "Yet, amidst the hustle, my top priority remains supporting my daughter's aspirations. Health Boss gives me the flexibility to nurture both my business and my family."